Exploring the Relationship Between Printing Press and Die-Cutting Machine in the Printing Industry
Author: Site Editor
Visit: 190
Top Printing Press Manufacturers
In the printing industry, precision and reliability are crucial. This is why many companies rely on high-quality printing presses to produce their printed materials.
We will take a closer look at the top printing press manufacturers in the world, including Heidelberger, Koenig & Bauer, Komori Corporation, and Manroland.
With their advanced equipment and innovative solutions, these companies have become leaders in the printing industry and continue to provide exceptional products to clients worldwide.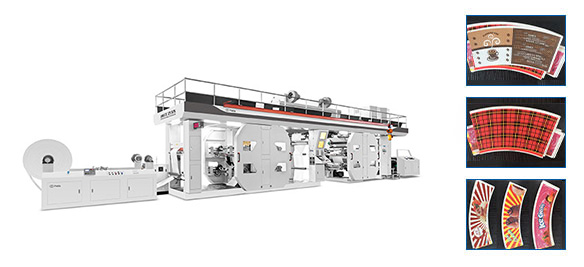 Recommended Products: RS CI Flexo Printing Machine
1. Heidelberger, Germany is a precision mechanical engineering company headquartered in Baden-Württemberg, Providing products and services across the entire printing product process and value chain.
Sheet-fed offset printing is mainly used for high-quality, multi-color products such as catalogs, calendars, posters and labels. Heidelberg produces prepress, printing and postpress equipment and provides complete solutions to the global printing industry.
2. Koenig & Bauer is a German company that manufactures printing presses and is the oldest printing press manufacturer still in use in the world.
3. Komori Corporation (株式会社小森コーポレーション) is a Japanese press manufacturer that manufactures web offset presses, security printing presses, sheet-fed offset presses, package printing presses and printing related equipment. For many years, Windows-based systems have been used to implement press Console functionality.
4. Manroland Headquarters Offenbach am Main (Hesse), Germany manufactures newspaper web offset presses, commercial web offset presses, and sheetfed offset presses for commercial, publication and packaging printing.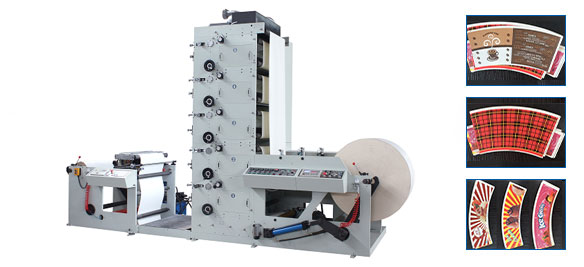 Recommended Products: Flexo Printing Machine
The Relationship between Printing Press and Die Cutting Machine
There is a complementary relationship between printing presses and die-cutting machines in the printing industry. Although printing presses and die-cutting machines are independent machines with different functions, they often work together to complete the printing and finishing processes.
Printing presses are primarily used to produce printed materials such as books, catalogs, labels, and packaging.
It applies ink to a substrate (usually paper) using various printing techniques such as offset or digital printing. Printing presses ensure accurate reproduction of text, images and graphics on printed materials.
After the printing process is complete, the printed paper may require additional operations such as cutting, folding, creasing, or perforating. This is where die cutting machines come into play.
Die-cutting machines are designed to precisely cut or shape printed materials according to a specific pattern or design. It can create custom shapes, remove excess material or add score lines for easier folding.
The combination of printing press and die-cutting machine can efficiently produce a variety of printed materials with precise cutting, folding and surface treatment.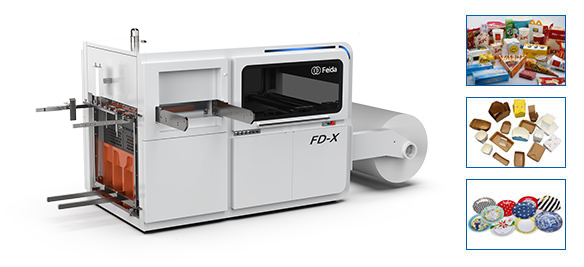 Recommended Products: Roll Die Cutting Machine
The Best Die Cutting Companies and Suppliers
The packaging industry is an indispensable part of modern production. As people's pursuit of packaging quality increases, the requirements for packaging machinery and services are also getting higher and higher.
In this field, there are some well-known companies, such as Switzerland's BOBST, Germany's Heidelberg and China's Zhejiang Feida Machinery Co., Ltd., which have leading positions in packaging machinery manufacturing, sales and after-sales service.
1. BOBST was founded in 1890 and is headquartered in Mexico, near Lausanne, Switzerland. It provides packaging machines for a variety of materials including solid boards, corrugated boards and flexible materials.
These include sheetfed for professionals in the folding box and corrugated board industries, as well as web printing and converting equipment for soft materials, folding boxes and labels. In addition, BOBST provides customer service to professionals in the packaging industry.
2. China Zhejiang Feida Machinery Co., Ltd. comes from China. It is a company specializing in the research and development, manufacturing, sales and after-sales service of fully automatic roll flattening die-cutting machines, embossing machines, creasing machines and waste removal machines for environmentally friendly containers such as paper. of enterprises.
Feida Machinery is committed to producing corrugated cups, paper bowls, recyclable paper products, paper ice cream cups, paper scrap boxes, high-quality disposable paper cups, paper cup blanks, paper cup sleeves and other products.
3. Heidelberger is a German precision mechanical engineering company that provides products and services throughout the entire process and value chain for printing products. Heidelberger produces prepress, printing and postpress equipment.
Providing a variety of machines from cutting machines, folding machines to folder gluers, it is the world's largest offset printing press manufacturer.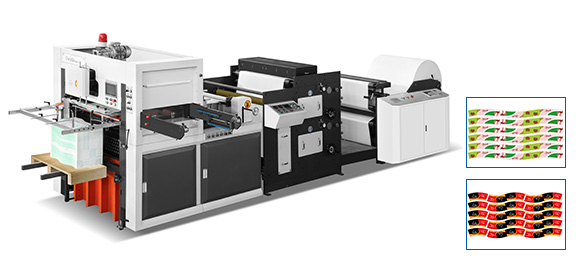 Recommended Products: Roll Die Cutting Machine inline Flexo Printer
Conclusion
Globally, these companies are leaders in the packaging machinery industry, with outstanding performance in product innovation, technology research and development, manufacturing and after-sales service.
If you have any needs about packaging machinery and services, you can consider choosing these well-known companies for higher quality and better solutions.